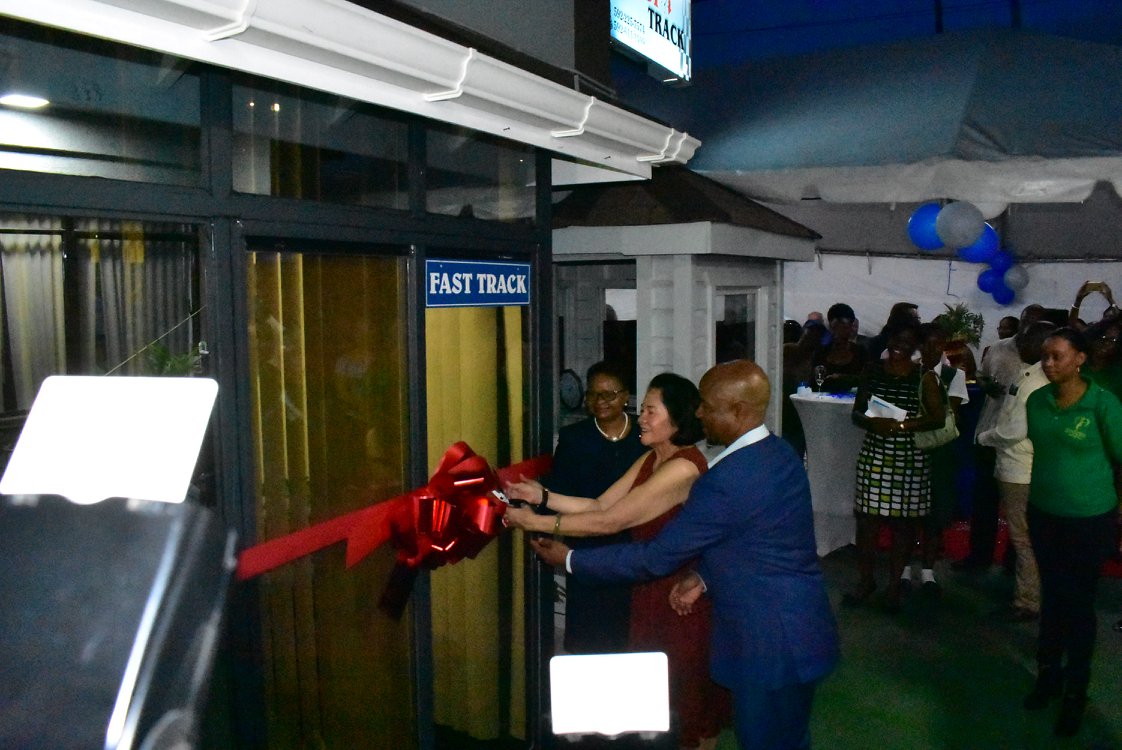 THE Eureka Medical Laboratories (EML) on Tuesday launched its new Fast Track Services aimed at speeding-up phlebotomy service delivery and targeting busy clients.The launching took place at EML's office on Thomas Street, North Cummingsburg, and saw remarks coming from First Lady Sandra Granger; Minister of Public Health Volda Lawrence; and EML's CEO William Boyle.
The Fast Track Services has been fashioned to ensure minimal delay through the elimination of long queues, and for the benefit of on-the-go business persons such as executives and government officials
Extended services are offered from 07:00hrs to 22:00hrs daily, except on Sundays, and with the promise of top-notch security services and privacy. Delivering the feature address, Minister Lawrence said that the work of EML coincides with the ministry's health vision to ensure Guyanese become more health conscious and the healthiest in the Caribbean.